Long Beach Transit has three annual service changes in February, June and August. Learn about upcoming changes, improvements in service and other announcements below.
LBT's next service change

will go into effect on

Sunday,

August

27

, 2023.

Please see below for more information. 
Increased Late Night Service
The following routes will increase late-night service seven days a week:  
Routes: 22, 23, 46, 61, 93, 94, 121, 173, 174 and 191.
Route 171 will increase late-night service on weekends only.
Route 22 – Cherry Avenue/Downey Avenue
On weekends, the 5:00 a.m. northbound trip leaving from Cherry Avenue at Anaheim Street will be changed to leave from the Transit Gallery, Shelter H, at 5:05 a.m. to provide an earlier trip option for bus stops between the Transit Gallery and Cherry Avenue.  
Additionally, one more northbound trip will be added on weekday mornings to improve service to Paramount High School.  
Route 46 – Anaheim Street/Easy Avenue
The weekday 7:54 a.m. eastbound trip leaving the Transit Gallery, Shelter B, will be extended to the Cal State Admin. Building arriving at 8:33 a.m.  
On weekdays, starting at 7:00 p.m., frequency will increase from 30 minutes to 20 minutes on all westbound trips. 
Route 51 – Long Beach Boulevard
The last southbound trip arriving at the Transit Gallery at 10:55 p.m. will be removed. Customers can connect to the Transit Gallery through Metro's Owl Route 60 which operates trips at the same time. 
Route 61 – Atlantic Avenue
On weekdays, one northbound trip between 6:00 p.m. –  7:15 p.m. and one southbound trip between 5:50 p.m. – 7:30 p.m. will be removed. Frequency will be 20 minutes during this time.  
Route 94 – 7th Street
Route 94 will be realigned to operate the same route seven-days a week. The route will now turnaround via Willow Street and Los Coyotes Diagonal, being able to serve southbound stops on Bellflower Boulevard between Los Coyotes Diagonal and Stearns Streets.  
Due to the realignment, stops on Marwick Avenue between Los Arcos Street and Stearns Street will no longer be served by Route 94.  
Route 104/111 – Willow Street/Lakewood Boulevard
When leaving the airport, Route 104 and 111 will turn right onto Lakewood Boulevard and will no longer serve stop #5247 on Donald Douglas Drive. Please reference maps below.  
Route 141 – Artesia Boulevard
Weekday frequency will be reduced to every 30 minutes. 
Route 171/175 – Pacific Coast Highway
Northbound trips between 6:00 p.m. and 8:00 p.m. will be adjusted to avoid overlap on the routes that serve Pacific Coast Highway.  
Route 174 – Pacific Coast Highway
Last northbound trip leaving the Transit Gallery, Shelter F, at 7:45 p.m. will be removed. Route 172 or 173 will serve customers along Pacific Coast Highway instead.  
Route 181 – Magnolia Avenue/ Pacific Avenue
On weekends, the 6:54 a.m. southbound trip from Wardlow Station will leave 10 minutes later at 7:04 a.m. 
Route 191
Every day, the last two northbound trips on Route 191 will not travel the full length of the route and will end at Del Amo Boulevard and Cherry Avenue.   
Route 192
On weekdays, the last two southbound trips leaving Cerritos Center will leave five minutes earlier to improve connection with other LBT routes.  
Additional Trippers
School trippers will be added at peak student travel times to existing routes. These services are provided as-needed and are subject to change based on bus availability and customer demand during peak student times.
Below are the routes and respective schools where additional service can be expected: 
Minor Time Adjustments for Routes
Routes that will have time adjustments of less than five minutes:
Routes 22, 41, 45, 46, 51, 61, 104, 111, 171, 172, 173, 174, 181 and 192.
Paused Routes
Routes that continue to be paused:
Routes 52, 81, 96, 176.
Plan Your Trip
You can also download the Moovit app where you can easily plan trips, see route schedules and service alerts. Don't have the app? Download it today! Click here to download.
Need Help?
Transit & Visitor Information Center and LBT Call Center
If you need assistance planning your trip, please contact our Customer Service team at 562.591.2301. LBT 's Call Center is open Monday–Friday from 6:30 a.m. to 7:30 p.m., and weekends from 8:00 a.m. to 5:00 p.m.
Additionally, the Transit & Visitor Information Center downtown,  remain open on Monday–Friday from 7:00 a.m. to 6:00 p.m., and weekends from 8:00 a.m. to 5:00 p.m.
Si necesita ayuda para planificar su viaje, puede llamar a nuestro equipo de Atención al Cliente al 562.591.2301.
Take Long Beach Transit with you wherever you go, even if you're not on the bus.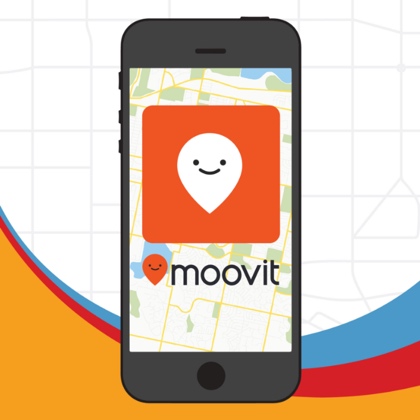 Download the Moovit App to plan your trip and travel Long Beach and beyond safely, confidently and informed.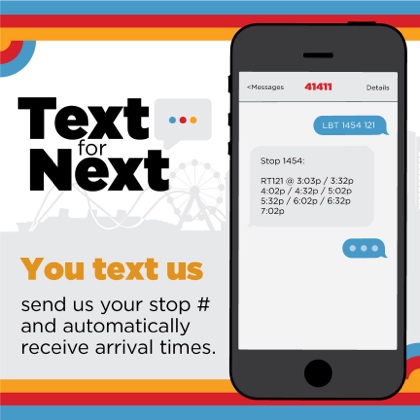 Text "LBT" plus your "stop #" and automatically receive bus arrival times for your stop.
For example, if you're at stop 1454, you would text "LBT 1454." Be sure to include a space between LBT and your stop ID before sending.